by Ganesh Sahathevan
Commuters getting around as usual on the MRT in Singapore on Friday, 20 March 2020
Echoes of Great Depression as Australian jobless queue for help

To Be Read With
Sunday, March 22, 2020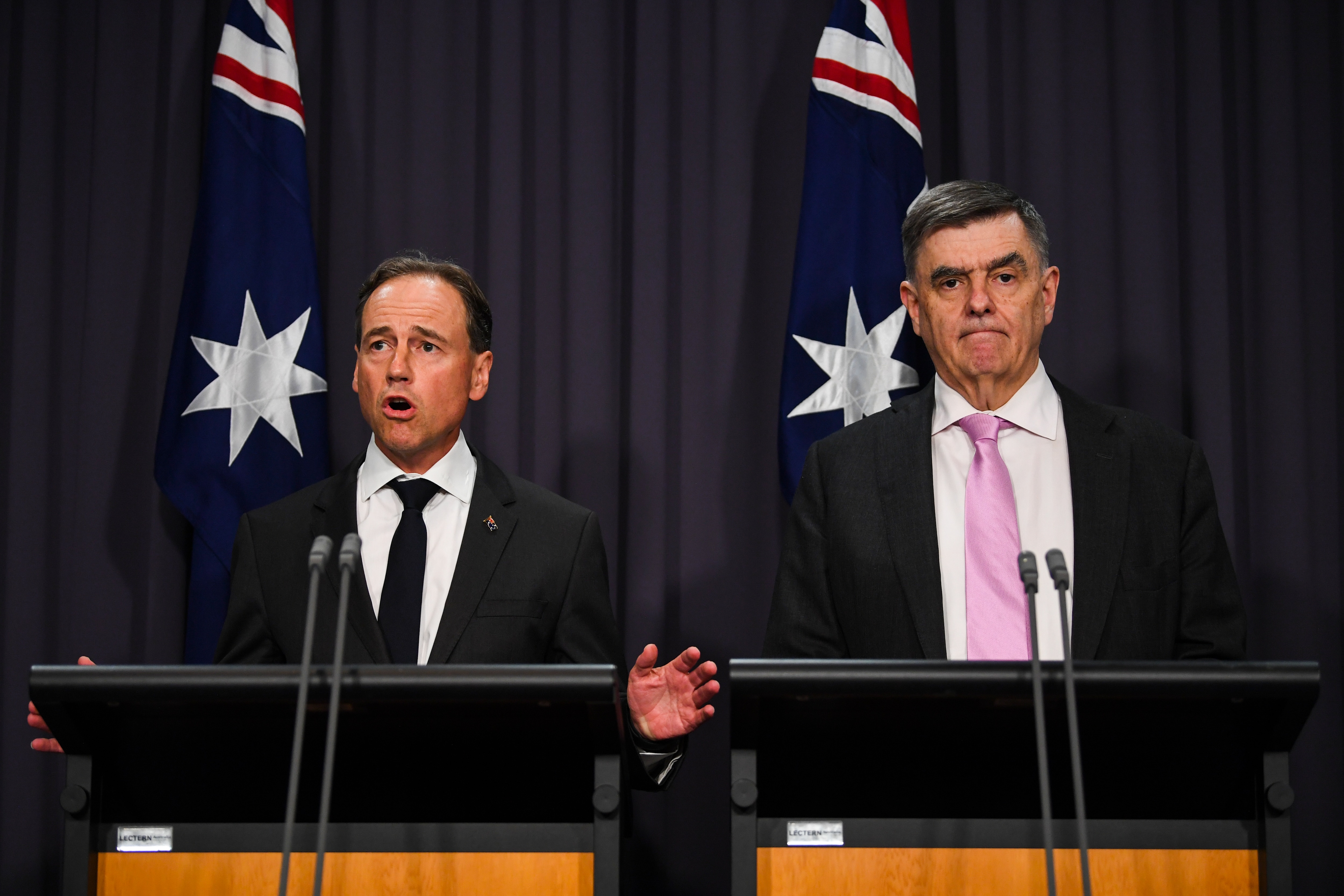 Based on a total site area of 12,367.7 sq km, the current population density of the Greater Sydney area is 407 persons per sq km which includes a number of surrounding national parks. The built urban area is estimated at 4,064 square kilometres which translates to a density of 1,237 persons per square kilometre.
Apr 26, 2018
The
population density
in
Singapore
is 8358 per Km
2
(21,646 people per mi
2
).
Sydney is subject to what s effectively a total lockdown in order to enforce separation of "social isolation", Singapore is not. Meanwhile Australia's Chief Medical Officer Brendan Murphy continues to insist that Australians need not worry about community contagion or spreading from this airborne virus.
Singapore is continuing to trade, Sydney and the rest of Australia has warned that business will effectively be shut down for six months or more.
Singapore was one of the first places to ban incoming flights from the Chinese city of Wuhan, where the virus originated. And it placed people coming into the country from countries affected by Covid-19 into mandatory quarantine.

Thousands of people flew out of Wuhan to cities around the world after the initial outbreak ,2,200 to Sydney. The Sydney arrivals were to be expected given the direct flights from Wuhan to Sydney (see below).
Australia imposed travel bans from and to China on 1 February 2020, two days after Singapore, but however did not impose mandatory quarantine, and even then ban seemed riddled with leaks and loopholes:
More than 31,000 Chinese students have made their way back to Australia after spending a fortnight in a third country, despite the government's travel ban.
Sydney workers and businesses are paying the price of the NSW and Australian Government's refusal to clearly identify and quarantine likely Wuhan Virus carriers from Wuhan and other parts of China.
END
SEE ALSO
Feb 23, 2020 -

The broad

ban

on direct travel between

China

and

Australia

still remains (except for

Australian

citizens and permanent residents) but the ...
• New direct route from Wuhan
• Service expected to bring an additional 21,500 Chinese visitors per year
• Sydney Airport a world leader in Chinese long haul routes
Sydney Airport today welcomed a new direct China Eastern Airlines service from Wuhan, to coincide with Lunar New Year celebrations.
The Wuhan-Sydney route will have three-weekly services and will be operated by an A330-200 with 232 seats.
Sydney Airport Managing Director and Chief Executive Officer Kerrie Mather welcomed the new route, which followed the introduction of new China Eastern services from Hangzhou and Kunming in 2016.
"We're delighted to welcome the Wuhan-Sydney service, particularly as we celebrate Lunar New Year," Ms Mather said.
"This new route provides direct access to the most populous city in Central China and a major business and transportation hub.
"The Wuhan service is expected to bring 21,500 visitors and $86 million in additional visitor expenditure per year, and provides additional capacity during this peak period for Chinese travellers."
Wuhan is the provincial capital of Hubei and is located at the junction of the Yangtze and Hanshui rivers. It's known as the exit point for Yangtze River boat cruises, with the river featuring several huge bridges up to 1.9km long.
Sydney Airport now serves 14 cities in mainland China, with Chinese passengers making up the largest group of foreign in-bound passengers to Sydney Airport.
China Eastern Airlines General Manager – Oceania Kathy Zhang said the new service provided more choice for Chinese passengers.
"With our new Wuhan services, China Eastern Airlines is pleased to now offer 26 weekly flights between China and Sydney," Ms Zhang said.
"Together with our partner Qantas we currently offer 40 direct weekly services to six mainland Chinese cities from Sydney, providing more convenience than ever."
China Eastern Airlines is China's second largest airline measured by seats and part of the SkyTeam alliance. The new route further expands China Eastern Airlines' joint venture partnership with Qantas, which also serves Sydney-Shanghai and Sydney-Beijing.
This year is the China Australia Year of Tourism, celebrating the relationship between the two countries and the importance of the China tourism market.
Sydney Airport has implemented a range of initiatives to welcome Chinese passengers, including Mandarin speaking Airport Ambassadors, signage and information available in simplified Chinese, support of events such as Lunar New Year, and appropriate retail, food and beverage offerings.
Flight schedule (all times local):
Wuhan (to commence 28 January 2017)
Monday, Wednesday and Friday: MU749 departs Wuhan at 2340, arrives in Sydney at 1330 the next day
Tuesday, Thursday and Saturday: MU750 departs Sydney at 2215, arrives in Wuhan 0545 the next day