by Ganesh Sahathevan
The photograph above is one of a few showing Malaysia (and probably Australia's) hope for the future, the prime minister in waiting Dato Seri Dr Anwar Ibrahim, entertaining the Muslim preacher Dr Zakir Naik.Naik is wanted in India for
money laundering and terrorist financing.
Naik is reported to have the financial backing of Indian gangster
Dawood Ibrahim, who is understood to in turn have the backing Pakistan's ISI.
Anwar Ibrahim on the other hand has yet to explain his links to former Specially Designated Global Terrorist Sheik Yassin Al-Kadi, who was designated for financing Osama bin Laden.
END
TO BE READ WITH THE FOLLOWING
Mujahidin Zulkiffli
I love both Anwar Ibrahim and Zakir Naik!
.................
Oh shit, can someone tell me how to stop my nose from growing long?
Wait.. is that Deepak between them?


Dawood Ibrahim Funded Zakir Naik's NGO Through Hawala, Reveals Brother Iqbal Kaskar
Updated: September 26, 2017 2:11 PM IST
By
India.com News Desk
Email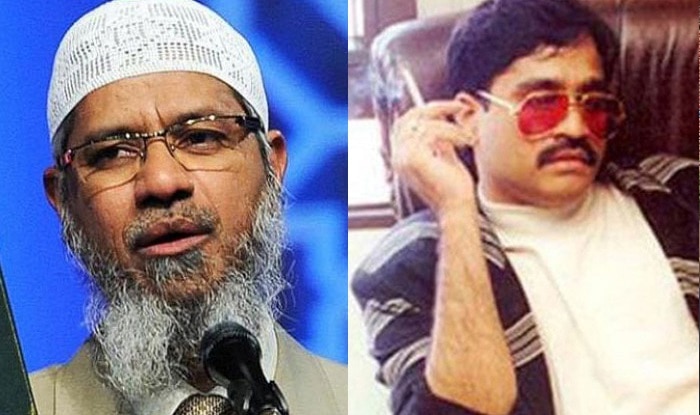 New Delhi, September 26: Iqbal Kaskar, brother of underworld don Dawood Ibrahim, who was arrested by the crime branch of the Thane Police revealed that the fugitive gangster used to fund Zakir Naik's NGO Islamic Research Foundation (IRF). Kaskar has made the shocking revelation on Tuesday under interrogation in police custody.
Related Stories
Mumbai's D-Company Gangster Ejaz Lakdawala Arrested From Patna
Happy Birthday Boss: Mumbai's 'Shera Chikna' Detained For Celebrating Dawood's Birthday
Maldives Govt Denies Entry to Controversial Islamic Preacher Zakir Nair, Says 'If You Want to Preach Hate, we Can't Allow That'
However, this is not the first time when Zakir Naik's connection with Dawood Ibrahim has come to light.
ADVERTISING
Ads by Teads
Earlier, Zakir Naik's chief financial officer (CFO) Aamir Gazdar had also claimed that the prime accused in the 1993 serial blasts funded Zakir Naik's NGO. Gazdar had alleged that the said funding by Dawood Ibrahim used to take place through a mediator – Sultan Ahmed.
The Enforcement Directorate had also previously hinted that Islamic Research Foundation(IRF) was getting financial aid from the Dawood Ibrahim and Pakistan's spy agency ISI.
A couple of days ago, Dawood's brother Kaskar had refuted Indian media reports which claimed that Dawood is very ill. He informed the interrogators from the Intelligence Bureau and the Thane police's crime branch that Dawood is living in Pakistan in a very good health.
Kaskar also told the officials that he has spoken with his other brother, Anees Ibrahim, who lives with Dawood, only four or five times in the recent past. Iqbal was taken into custody from his house in Nagpada area in Central Mumbai by a team led by encounter specialist and the anti-extortion cell's senior police inspector Pradeep Sharma.
For breaking news and live news updates, like us on
Facebook
or follow us on
Twitter
and
Instagram
. Read more on
India Latest News
on
India.com
.
TOPICS:
dawood ibrahim
Iqbal Kaskar
IRF