by Ganesh Sahathevan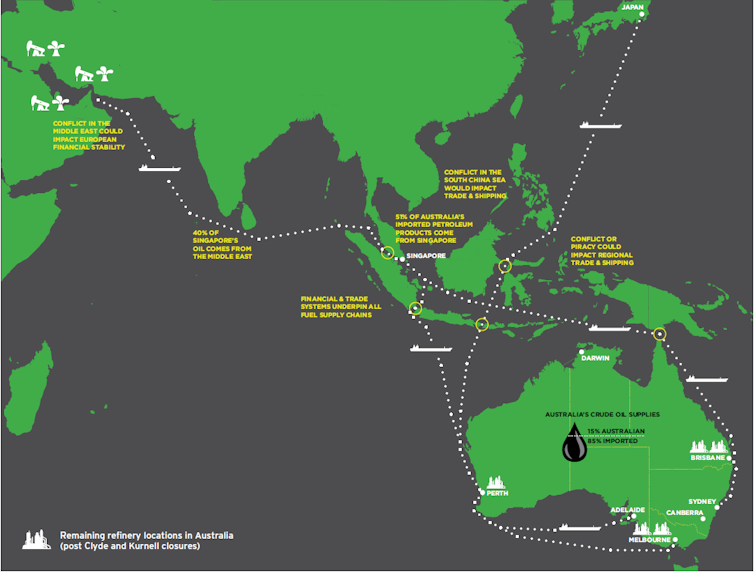 NRMAcontrol
Currentl
y,
51-53% of our imported refined petrol comes from Singapore's refineries, with 18% from South Korea, 12% from Japan and the rest from a range of other countries
. Asian refineries in particular are extremely competitive in terms of production and transport costs.
China is particularly interested in asserting sovereignty over Luconia Shoals ,Chinese Coast Guard in strategy to bully Malaysia into submitting to at least de facto control.
Once that happens, and many believe that has already, China would have control over approximately 30% of Australian oil imports.
END