by Ganesh Sahathevan

35 yrs paddling on the Port Hacking

https://www.

theleader.com.au/story/6194312/

new-dragon-boat-lair/?cs=1633

… via @theleadernews
3:05 PM - 3 Jun 2019(Mark Speakman tweet)
While experts continue to debate the reasons the general public, and even the NSW Premier, weren't notified of the Chinese naval visit, one group of people were more than prepared for the arrival.
Photos from yesterday show members of the Chinese community waiting to greet the warships in Sydney Harbour.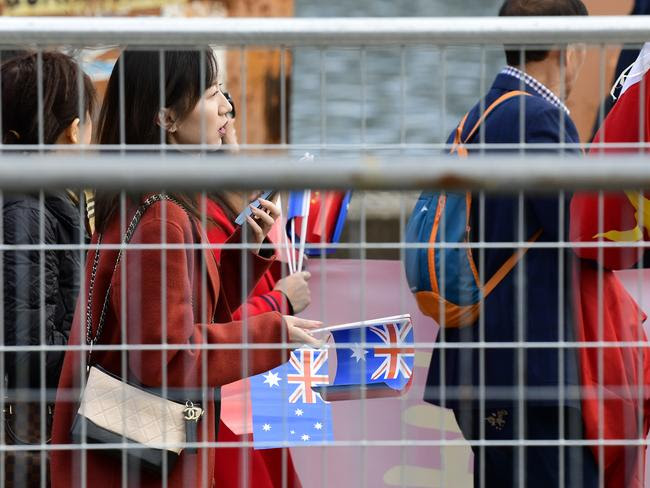 Onlookers proudly waved Australian and Chinese flags as the ships made their way into the harbour.
It is clear members of the local Chinese community had access to information of the naval arrival that the rest of the public didn't.
There have been suggestions the information was disseminated on Chinese social media site WeChat.
This incident suggests that there is a gaping hole in human intelligence in NSW;if a whole community could be informed to await and greet the arrival of three warships at Sydney Harbour, what more smaller communities greeting and providing logistical support for say jihadis executing a Mumbai style swarm attack?