by Ganesh Sahathevan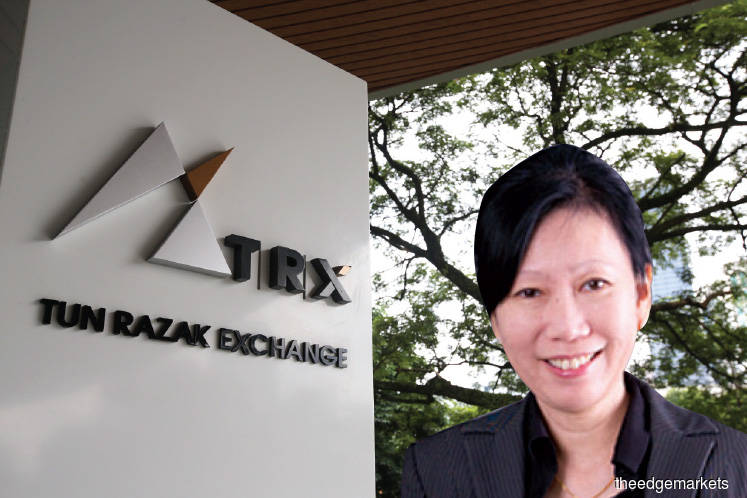 Checks revealed that she was also the company secretary of 1Malaysia
Development Bhd (1MDB), TRX City's parent, after being appointed in
end-March 2011 as well. However, research indicates that she likely left
1MDB in early April 2016, when Chen Kai Hong was appointed in her stead
-The Edge,June 17 2019
Here is more that is in the public domain, which seems to have been missed by Lim Guan Eng, Tony Pau and Lendlease's due diligence.
Goh Gaik Kim was not only company secretary at 1MDB and SRC,
she was formerly company secretary at Sime Engineering Services Sdn Bhd since 2003.
The Edge provided a useful summary of the very public events that led
to that company's downfall in a story published in 2010:
Sept 2002
Sime Engineering, via its 35.7% effective interest in the Malaysia-China Hydro Joint Venture, was awarded the CW2 Package for the main civil works for the Bakun hydroelectric project valued at RM1.8 billion. Sime Engineering is the lead partner in the JV, consisting of Malaysian construction companies and China Hydro Construction Co.
Aug 2003
Sime Engineering Services Bhd lists on the Main Board of Bursa Malaysia Securities.
2004
A provision of RM77.1 million was made for financial year ended June 30, 2004, for foreseeable contract losses arising from changes in the cost structure of the Bakun project being undertaken in joint venture with both local and foreign partners.
2005
In FY2005, an additional provision of RM55 million was made for foreseeable contract losses arising from changes in the cost structure of the project, bringing the total provision made to date to RM132.1 million.
Apr 2006
Sime Engineering's 70%-owned subsidiary, Sime Darby Engineering Sdn Bhd, was awarded an engineering, procurement, construction, installation and commissioning (EPCIC) contract by Qatar Petroleum (QP) valued at RM974 million.
Nov 2006
Synergy Drive offers to take over the entire business, including assets and liabilities of Sime Engineering, as part of a mega merger involving other Permodalan Nasional Bhd (PNB) controlled entities in the Sime Darby Bhd, Golden Hope Plantations Bhd and Kumpulan Guthrie Bhd group of companies.
Feb 2007
Sime Engineering was awarded an EPCIC contract valued at RM2.2 billion by Maersk Oil Qatar AS (MOQ).
Nov 2007
Enlarged Sime Darby Bhd lists on Bursa Securities.
Apr 2008
The Edge reported potential cost overruns exceeding RM150 million on Sime Engineering's MOQ project in Qatar
. Sime Darby issued statement denying there were overruns.
June 2008
The services of group CFO Razidan Ghazalli and Muhammad Mohan Kittu Abdullah, group VP for downstream and biofuel, were terminated because of RM120 million trading losses at Golden Jomalina Food Industries.
Aug 2008
Sime's internal auditor issues a report on losses in the oil and gas (O&G) segment. This was brought to the attention of the audit committee at the board level. The Group CFO and PricewaterhouseCoopers (PwC) favour more provisions in FY2008 accounts. However, the losses deemed immaterial and no additional provisions are made on account of management saying the cost can be recovered. Its external auditor delays signing off the accounts of Sime Engineering.
Feb 2009
Reports of cost overruns of RM800 million on Sime Engineering's MOQ project emerge, were denied by Sime Darby.
Mar-Aug 2009
Sime's internal auditor issues another report voicing grave concerns over losses at the O&G division.
Aug 2009
The O&G segment recorded RM80 million loss for FY09, mainly due to provision for cost overruns incurred on the RM1 billion QP project.
Late Aug-Sept 2009
PwC expresses serious concerns over the energy and utilities (E&U) division, relays concerns to chairman Tun Musa Hitam. It is decided that the board will prompt the management for more details on the Bakun, MOQ and QP projects.
Oct 2009
Chairman calls for a special board meeting. A board work group comprising Datuk Seri Panglima Andrew Sheng, Tan Sri Wan Mohd Zahid Mohd Noordin and Datin Paduka Zaitoon Datuk Othman, set up to review the operations of Sime Darby's E&U division. Its purpose was to assess the corporate governance and performance of the division.
Nov-Dec 2009
It was decided that the energy and utilities head Datuk Mohamad Shukri Baharom must go.
Jan 2010
The E&U division head Shukri, whose contract was due to expire end of this year, resigned. Hisham Hamdan takes over.
Feb 2010
Sime Darby provided for RM210 million in costs overrun on MOQ project in 2QFY10. O&G segment registered RM201 million losses for 1HFY2010.
May 2010
Cost overruns exceeding RM1 billion on Sime's portion in the Bakun project reported.
May 12, 2010
A special board meeting is called to review the findings of the work group. During the 13-hour meeting, Zubir asked to take leave of absence.
May 13, 2010
Sime Darby disclosed that Zubir has taken leave of absence, and negative impact of RM964 million on its results for 2H10 due to provisions for cost overruns in its energy and utiilties projects. Datuk Azhar Abdul Hamid takes over as acting group chief executive.
May 27, 2010
Sime Darby reported a third-quarter net loss of RM308.6 million compared to a profit of RM150.6 million in the year-earlier period.
It does appear as if Goh Gaik Kim has been considered a safe pair of hands by those in charge of appointments to senior levels at GLCs that have been the subject of financial mismanagement.Thos involved in promoting her need to investigated.

The fact that Sime Engineering's problems began in Qatar raises questions about Jho Low's involvement in this deal as well.

That she still continues to be considered a safe pair of hands raises even more questions about Lim Guan Eng and Tony Pua's management of the 1MDB recovery process.
END
See also