by Ganesh Sahathevan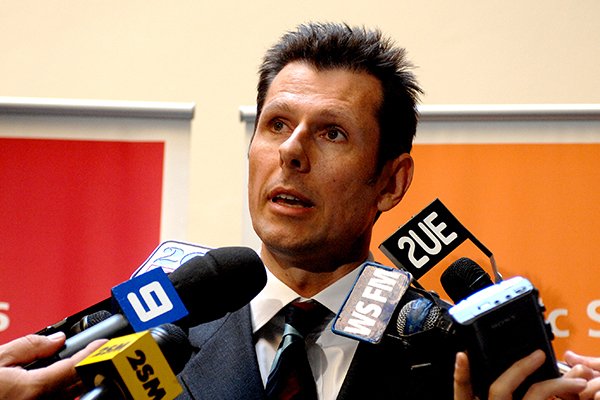 Outrage as known criminal appointed Secretary of Justice
In 2007 the Daily Telegraph reported in a story about the then newly appointed Secretary Department Of Education,Michael Coutts-Trotter :
Mr Coutts-Trotter said he held a security clearance from the Commonwealth and was a member of ASIO's terrorist sub-committee.
(Source: Schools boss in drug past inquiry
Bruce McDougall,1 April 2000
Daily Telegraph Copyright 2007News Ltd. All Rights Reserved)
In 2012 the Sydney Morning Herald reported that ASIO had denied Coutts-Trotter a security clearance for a junior position at the office of the then Minister For Health.
It seems unlikely that Australia's foreign intelligence sharing partners were informed of Coutts-Trotter's record,including that which was created by ASIO.
In his new position as Secretary ,Department of Justice NSW Coutts-Trotter will have
a higher profile and his record will not escape the scrutiny of Australia 's foreign intelligence sharing counter-parts. It is important to recall that Coutts-Trotter admitted publicly to selling drugs, sourced at least in part from suppliers overseas. The public who he now serves have never been provided details about his business associates.
No amount of remorse, repentance, or "insight " can change the fact that his past makes him vulnerable and that he can be easily compromised. .Foreign intelligence agencies, many of which spend considerable resources disrupting drug trafficking networks are not likely to have any confidence sharing information that may get into Coutts-Trotter's hands. This will add to the suspicion that Australia is a weak link in the Five Eyes intelligence sharing agreement.