by Ganesh Sahathevan
The likelihood of Australia's Attorney General, George Brandis, being appointed next High Commissioner to the United Kingdom seems to be increasing.Meanwhile , Mr Brandis continues to maintain silence over his association with Dr Rahim Ghouse, a business partner of the former SGDT Sheik Yassin Al-Kadi.


As previously reported the detention of Rahim Ghouse's second in command, Zulfikar Shariff of Melbourne, by the Singapore Government under its Internal Security Act provisions, is likely to have provided the Singaporeans and their partners information on a number of Australian politicians, in particular the Attorney General George Brandis.
END
References
Zulfikar Shariff's detention under Singapore's Internal Secuirty Act makes Geroge Brandis vulnerable to blackmail, "moral suasion", and a range of other coercive methods
High Commissioner to London: Speculation mounts that George Brandis will take over from Alexander Downer
THE Turnbull Government is still undecided about who the next High Commissioner to London will be, with a looming Cabinet reshuffle in December likely to provide some answers.
Former foreign minister Alexander Downer is the incumbent but his term ended earlier this year and he is staying on for six months on an interim basis while a replacement is decided.
While Foreign Minister Julie Bishop usually chooses ambassadors and high commissioners, Prime Minister Malcolm Turnbull always takes an interest in the most senior jobs, such as High Commissioner to London and the Ambassador to Washington.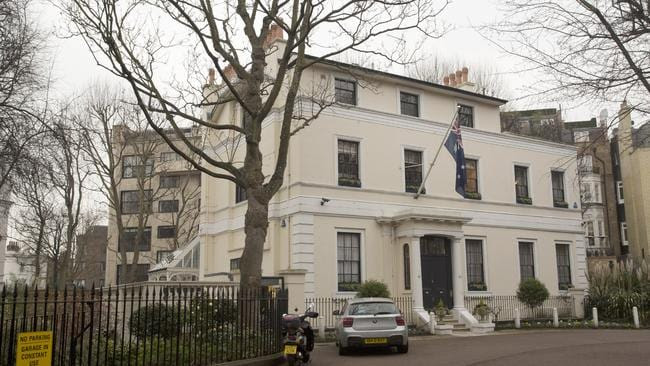 Political appointees are usually favoured for these two plum diplomatic roles (former treasurer Joe Hockey is the ambassador in Washington) rather than senior officials and public servants.
Attorney-General George Brandis is still considered the favourite to take on the role in London, which usually carries a three-year term.
He has batted rumours for more than a year that Mr Turnbull was planning to offer him a diplomatic posting, but several sources have told News Corp he would be an excellent candidate and is expected to be offered the job.
Other sources say there was unhappiness in Cabinet about the internal advice he provided about the same-sex marriage plebiscite, and it was considered time he moved on to another role.
His potential retirement from the Senate would trigger a reshuffle and would cause Mr Turnbull some heartburn, as Senator Brandis, who is leader in the Senate, is one of his close allies.
However, Finance Minister Mathias Cormann, who would replace Senator Brandis as Senate leader, has proven his loyalty to Mr Turnbull and established himself as a valuable member of the PM's conservative Praetorian Guard, led by Peter Dutton.
This would make it easier for Mr Turnbull to promote him in any reshuffle in December after the Parliament rises for the year.
Another complication has arisen around the future of Arthur Sinodinos, the NSW senator and one of Mr Turnbull's closest advisers, who revealed this week he was fighting cancer.
Senator Sinodinos has taken an extended leave of absence but vowed to return to Parliament and scotched rumours he may have to retire.
Ms Bishop told News Corp that Mr Dower's "extended term as Australia's High Commissioner to the United Kingdom conclude in early 2018.''
"A number of candidates are under consideration for the role,'' she said.
http://www.dailytelegraph.com.au/news/national/high-commissioner-to-london-speculation-mounts-that-george-brandis-will-take-over-from-alexander-downer/news-story/35d2dfd49789264a5cd4ed652464ec10